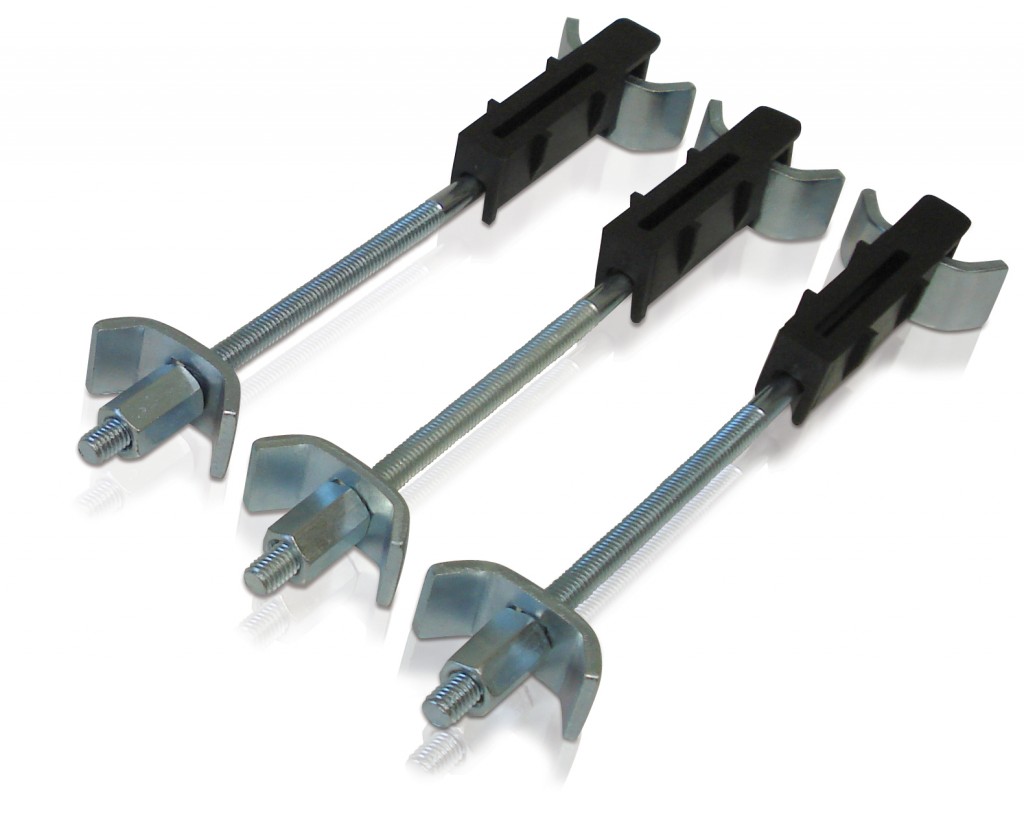 Patented EasiBolt & Holder.
EasiBolt is held in place while you tighten/level worktops.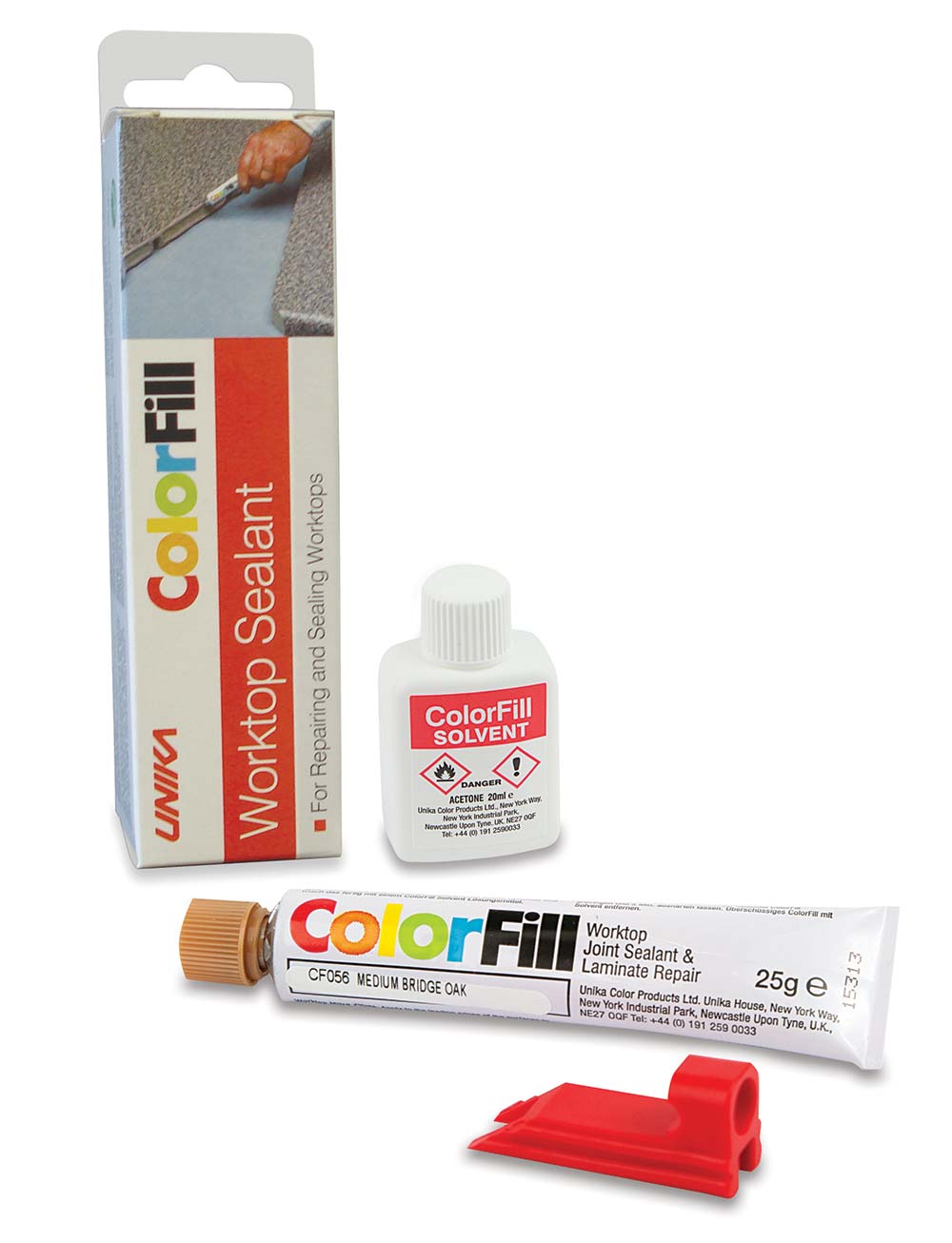 Worktop Joint Sealant and Repairer
Unika ColorFill is the first sealant to be designed specifically for the installation of mitred worktop joints.
Visit the ColorFill Website to find your colour match
ColorSeam Solid Surface Adhesive
---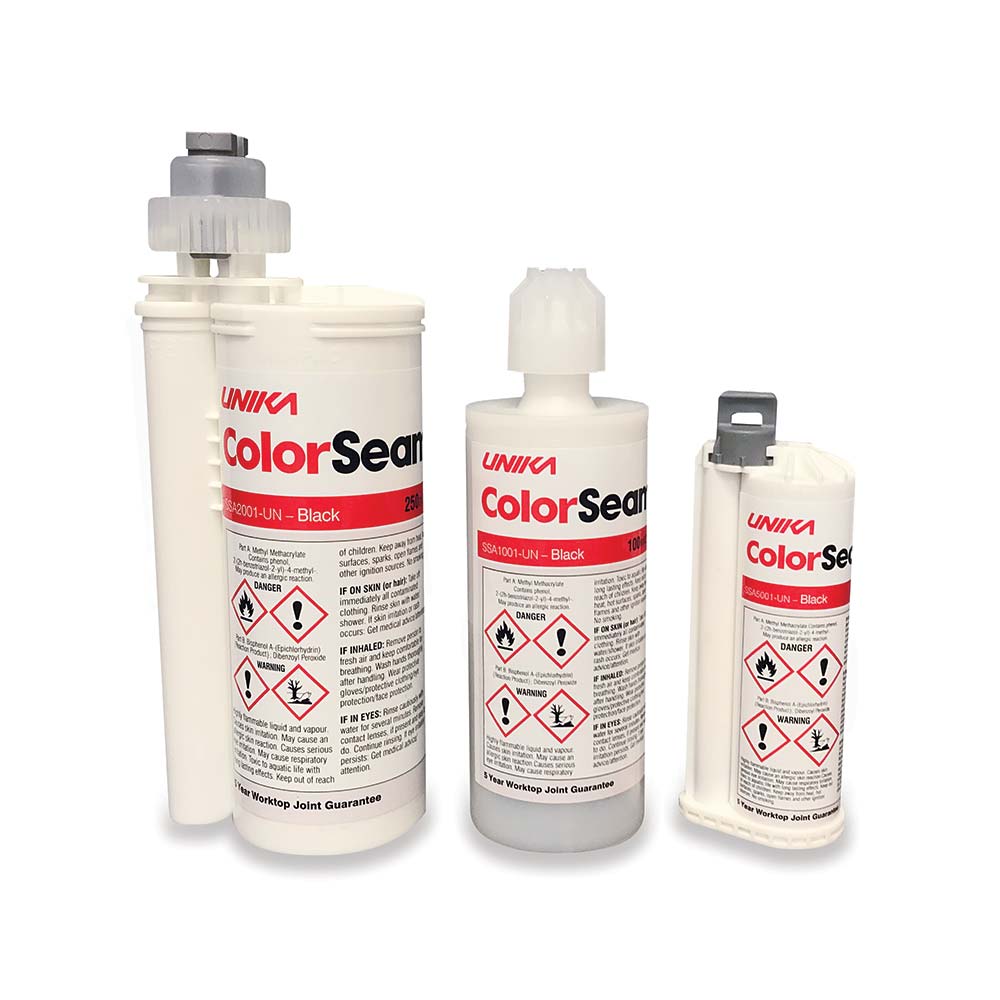 ColorSeam Solid Surface Adhesive is a revolutionary two component Methyl Methacrylate which will provide a colour matched seamless look for Solid Surface Worktops. It can be used on Solid Surface and Composite Worktops made from Acrylic and Acrylic and Polyester blends for example – Corian, HI-MAC'S, Slab Tech, Earthstone, Avonite etc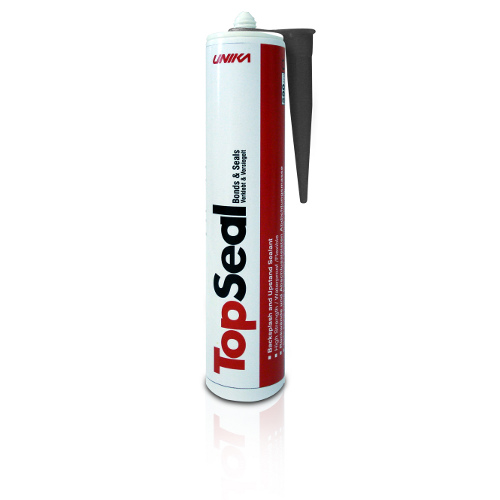 TopSeal is a Colour matched Backsplash and Upstand Sealant. High Strength/Waterproof/Flexible It Bonds and Seals at the same time.
TopSeal adheres to all surfaces Granite, Quartz, Laminate, Stainless Steel, Glass and many others.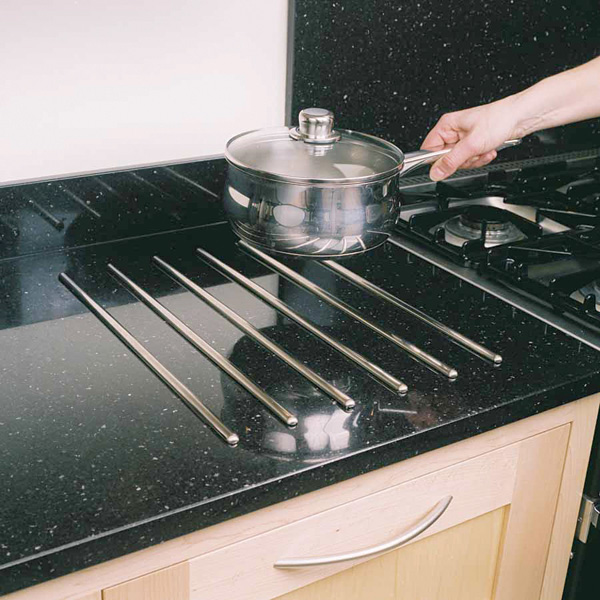 Worktop Protector Rods
Worktop Protector Rods in a stainless steel style finish look great on all worktops – matt or gloss laminate, solid wood and granite.
They enable you to remove a hot pan from the hob without ruining your worktop.